DANUTA GABRYŚ-BARKER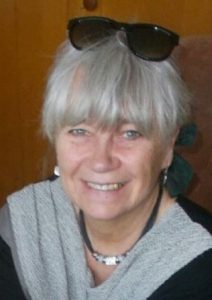 Danuta Gabryś-Barker is Professor of applied psycholinguistics at the University of Silesia, Katowice, Poland. Her main areas of interest are multilingualism, applied psycholinguistics and teacher training. She has published books and almost two hundred articles and edited over twenty volumes nationally as well as internationally for Multilingual Matters, Springer and the University of Silesia Press. Prof. Gabryś-Barker is the co-editor-in-chief of the International Journal of Multilingualism and the co-founder and co-editor-in-chief of the journal Theory and Practice of Second Language Acquisition (University of Silesia Press). She has been an active member of the International Association of Multilingualism since its foundation and the member of the Board between 2010 and 2018. She has participated in almost all the L3 conferences and herself was the co-organiser of L3 conference in Warsaw in 2010. She has also been the co-organiser of the International Conference on Foreign/Second Language Acquisition in Szczyrk (University of Silesia) for well over twenty years.
JASON ROTHMAN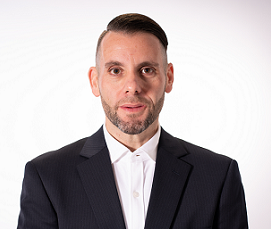 Jason Rothman is Professor of Linguistics at UiT and Adjunct Professor at Universidad Nebrija (Spain). He is director of the Psycholinguistic of Language Representation (PoLaR) lab at UiT, as well as founding editor of the journal Linguistic Approaches to Bilingualism and current (co)executive editor of the book series Studies in Bilingualism. He has published widely on language acquisition, processing and language-associated links to neurocognition in children and adults, especially in various bi-/multilingual populations. He has worked extensively on multilingualism, especially on the initial stages of L3/Ln development and theorizing about and capturing morphosyntactic transfer.  He is the author of the Typological Primacy model, a widely tested hypothesis regarding the underlying linguistic and cognitive factors that delimit transfer selection at the level of initial mental representation. 
LIDIJA CVIKIĆ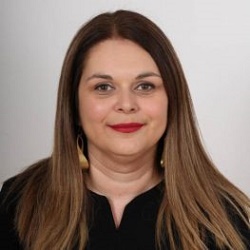 Lidija Cvikić is associate professor at the Faculty for Teacher Education, University of Zagreb, where she teaches courses in BA, MA and PhD study programs. As a visiting scholar/lecturer she taught courses on Croatian language at Indiana University, Bloomington, USA (2005-2015) and University of Klagenfurt, Austria (2017, 2019). Her research interests include Croatian as a second and heritage language, language policy in education, e-learning of languages and textbook discourse analysis. She was a researcher at five national research projects and collaborator on several international projects focused on language learning, language teaching, multilingualism and teacher education. She is a member of editorial board of four international journals and serves as a Managing Editor in the journal "Strani jezici". She was Vice-dean for Science, Arts and International Cooperation at the Faculty of Teacher Education in Zagreb (2015-2018) and since 2019 she has been Head of the Chair for Croatian Language, Literature, Drama and Media Culture at the same institution. In 2017 she was appointed by Croatian Government to be a member of the Council for Teaching and Learning of Croatian as Foreign, Second and Heritage Language. She is a member of several Croatian and international professional associations.
Her bibliography is available at: https://www.bib.irb.hr/profile/21019.