Image source: Zagreb Tourist Board, M. Vrdoljak
DANUTA GABRYŚ-BARKER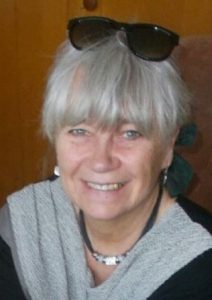 Danuta Gabryś-Barker is Professor of English at the University of Silesia, Katowice, Poland. Her main areas of interest are multilingualism, applied psycholinguistics and teacher training. She has published books and almost two hundred articles and edited eighteen volumes nationally as well as internationally for Multilingual Matters, Springer and the University of Silesia Press. Prof. Gabryś-Barker is the co-editor-in-chief of the International Journal of Multilingualism and the co-founder and co-editor-in-chief of the journal Theory and Practice of Second Language Acquisition (University of Silesia Press). She has been an active member of the International Association of Multilingualism since its foundation and the member of the Board between 2010 and 2018. She has participated in almost all the L3 conferences and herself was the co-organiser of L3 conference in Warsaw in 2010. She has also been the co-organiser of the International Conference on Foreign/Second Language Acquisition in Szczyrk (University of Silesia) for well over twenty years.
JASON ROTHMAN
Jason Rothman is Professor of Linguistics at UiT and Adjunct Professor at Universidad Nebrija (Spain). He is director of the Psycholinguistic of Language Representation (PoLaR) lab at UiT, as well as founding editor of the journal Linguistic Approaches to Bilingualism and current (co)executive editor of the book series Studies in Bilingualism. He has published widely on language acquisition, processing and language-associated links to neurocognition in children and adults, especially in various bi-/multilingual populations. He has worked extensively on multilingualism, especially on the initial stages of L3/Ln development and theorizing about and capturing morphosyntactic transfer.  He is the author of the Typological Primacy model, a widely tested hypothesis regarding the underlying linguistic and cognitive factors that delimit transfer selection at the level of initial mental representation. 
VESNA MILDNER
Vesna Mildner, is tenured professor and Chair of applied phonetics at the Department of Phonetics, Faculty of Humanities and Social Sciences, University of Zagreb. Her research and teaching activities focus on speech acquisition, bilingualism, neurolinguistics, speech perception, auditory impairments and phonetic correction. She was principal investigator on the project Neurolinguistic aspect of bilingualism (2002–2014) and is currently involved in two projects: Coarticulation in Croatian speech: instrumental investigation (CROCO) (Croatian Science Foundation) and Challenges in social sciences and humanities: new study programs and quality at the Faculty of Humanities and Social Sciences Zagreb (European Social Fund). Her publications include 2 books, about 80 book chapters and journal articles, and a number of book reviews and editorials. Dr. Mildner is a member of numerous national and international associations and president of the International Clinical Phonetics and Linguistics Association.